Voice messaging,
supercharged.
Upgrade your frontline from walkie-talkies and phone calls to a mobile-first audio communication tool.
Chat by Storyboard enables you to communicate effortlessly with the benefit of AI and modern audio technology.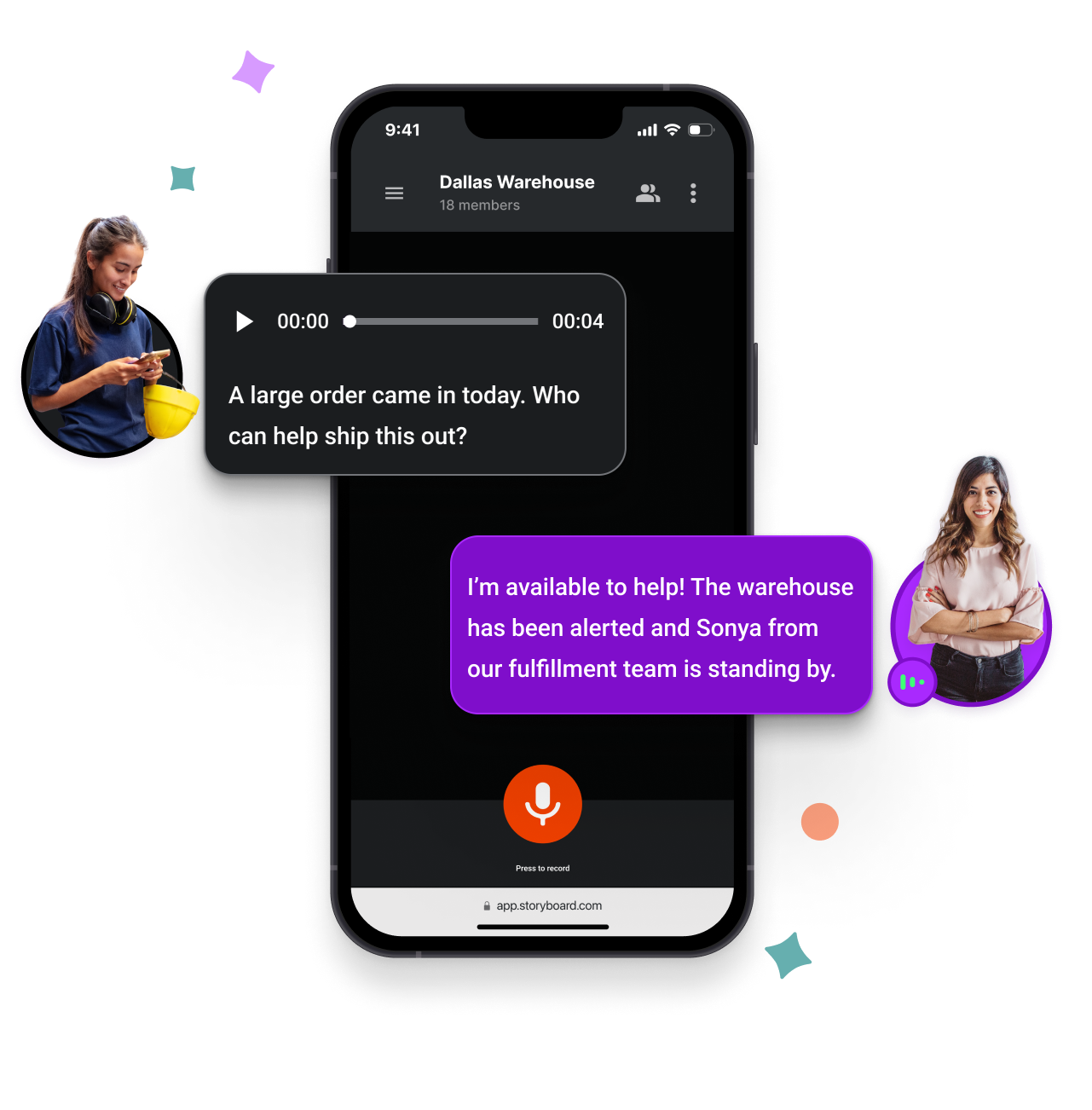 One-way communication to frontline workers
is failing.
Companies lose $62.4 million each year on average because of inadequate communication to and between employees.
Frontline teams are using Chat by Storyboard to:
⏰ Save time
Record shift or team updates that employees can listen to or read asynchronously.
📲 Improve operational efficiency
Create a dedicated channel for your project or team and be able to reference your message history.
🙋 Empower the frontline
Ask questions, seek feedback, and share learnings with their manager or small team.
Why is
voice messaging

the right tool for frontline teams?
Getting started with
Chat by Storyboard

is simple!
STEP 1
Download the app
Chat by Storyboard is available on Android, iOS, and the web.
STEP 2
Create a team & send invites
Name your team around a topic, task, or location and invite employees with a link.
STEP 3
Start the conversation
Record a voice message that posts to the team, with transcription.
Speak to a product specialist