Hands-Free Mode
Communicate safely, streamline operations and increase revenue with a real-time fleet communication tool
.
Automatic message playback
Safely reach your team with automatic message playback when using Hands-Free Mode.
Irrespective of where your employees are or what they are doing, with Hands-Free Mode, your messages will automatically play as they arrive through their device or over Bluetooth.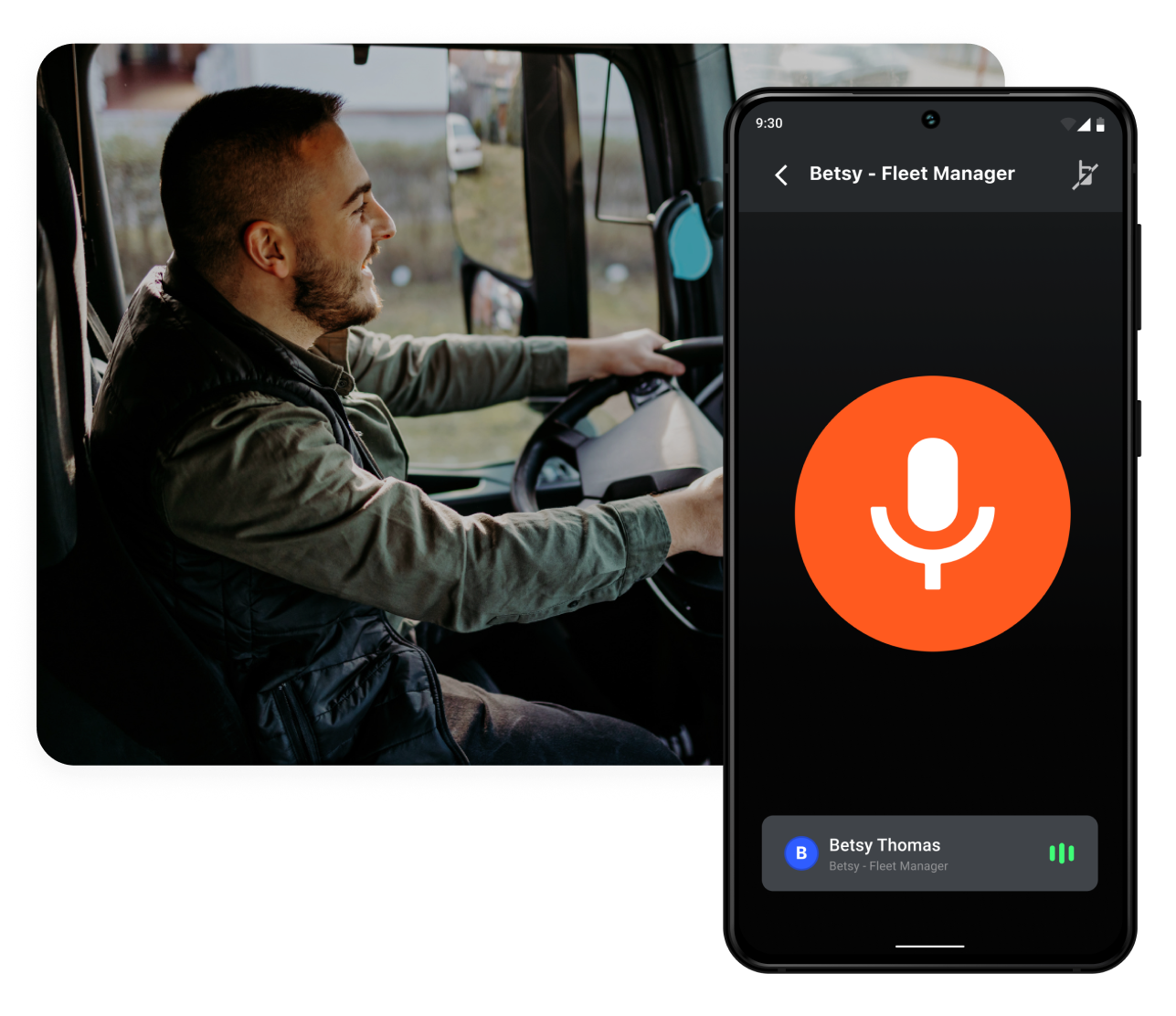 Record with Bluetooth
Communicating through email and texts can become unsafe and costly for employees who are on-the-road.
When Hands-Free Mode is turned on, employees can use Bluetooth controls in their vehicle to share updates and respond to messages.
Siri recording (beta)
Reach out to our team to learn how you can leverage Siri to send voice messages with Chat by Storyboard for a truly hands-free experience.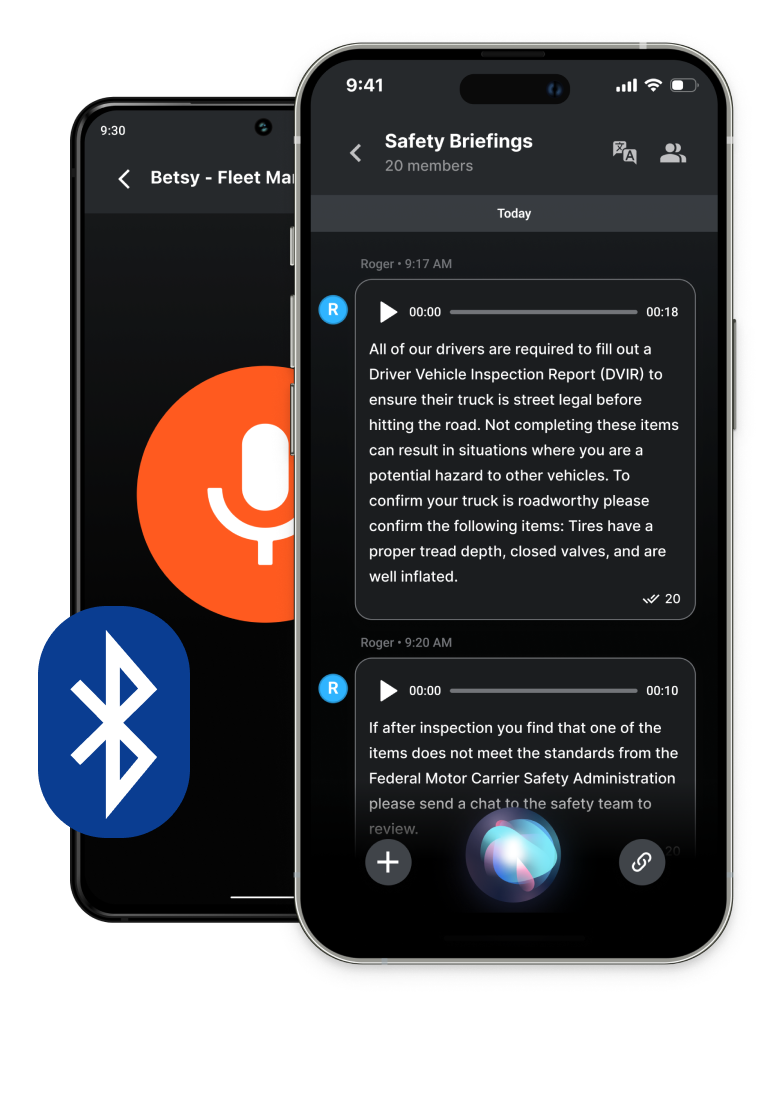 Safer fleet communication: the case for using modern trucking technology to connect on-the-road teams
Put safety at the forefront without sacrificing trucker communication and shipment visibility. Read our guide to see how new trucking communication technology is replacing the need for drivers to pull over to communicate with dispatch.
Ready to
empower

your team?