HOSPITALITY
Save time, improve efficiency, and keep your guests happy.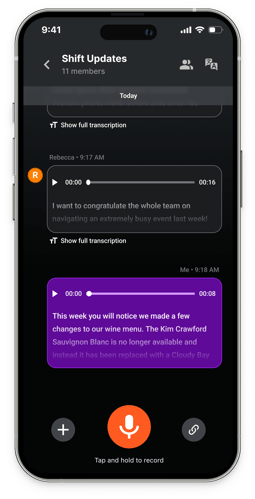 Elevate guest experiences with a reliable channel for sharing information.
Help your team stay informed and agile by sharing updates about loyalty programs, menu changes, specials, or ongoing promotions.
Storyboard's hands-free technology makes it easy for staff members to receive and reference information as needed.
And your management and training teams will be able to see listen receipts to ensure everyone has received the information.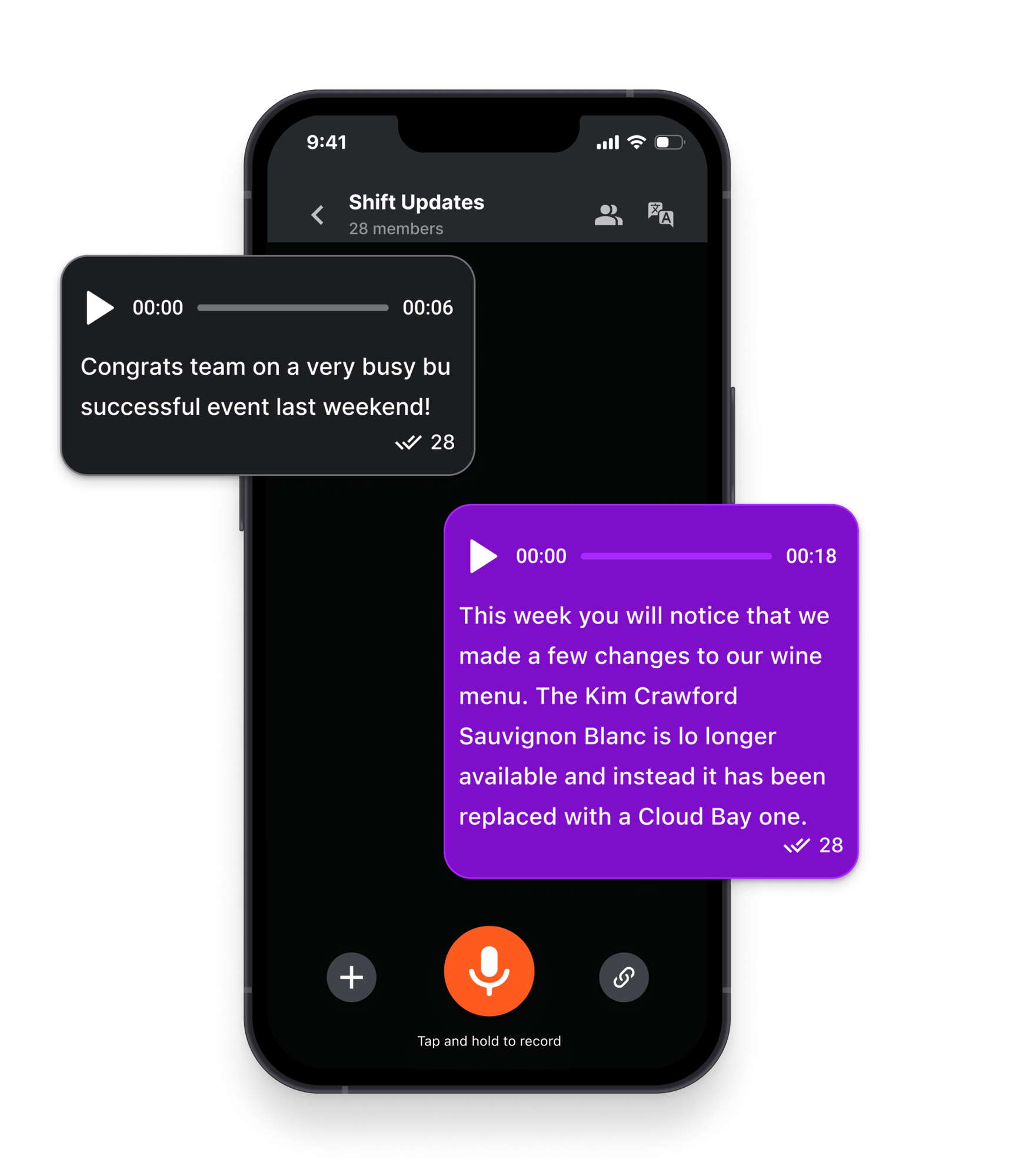 Enhance operational efficiency with a centralized communication tool.
Minimize your team's reliance on written notes, reminders, and lists, which can be easily misplaced and misinterpreted.
Use Storyboard as a central hub for sharing, storing, and referencing tasks, guest information, and other details. By consolidating all relevant information in one place, you eliminate the need for searching through multiple fragmented sources, reducing errors and saving valuable time.
Boost your team's productivity by getting rid of unnecessary meetings.
Replace shift huddles and reduce the need for long meetings that disrupt your team's focus.
With Chat by Storyboard, you can relay important updates, assign tasks, and share essential information with your staff, all in a fraction of the time. No more waiting until meetings to address urgent matters.
Ready to
empower

your team?