HOME SERVICES
Create a knowledge repository and reach your team with our fully hands-free technology.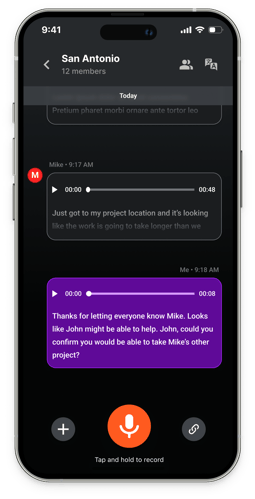 Leverage a platform that enables communication anytime, anywhere.
Most communication methods, from phone calls to text messages, require you to look at your phone. When completing services for your customers, employees cannot review text messages without interrupting their work.

With Chat, your staff can stay connected effortlessly–whether they are on a ladder, painting, or in a crawl space–with our Hands-Free Mode.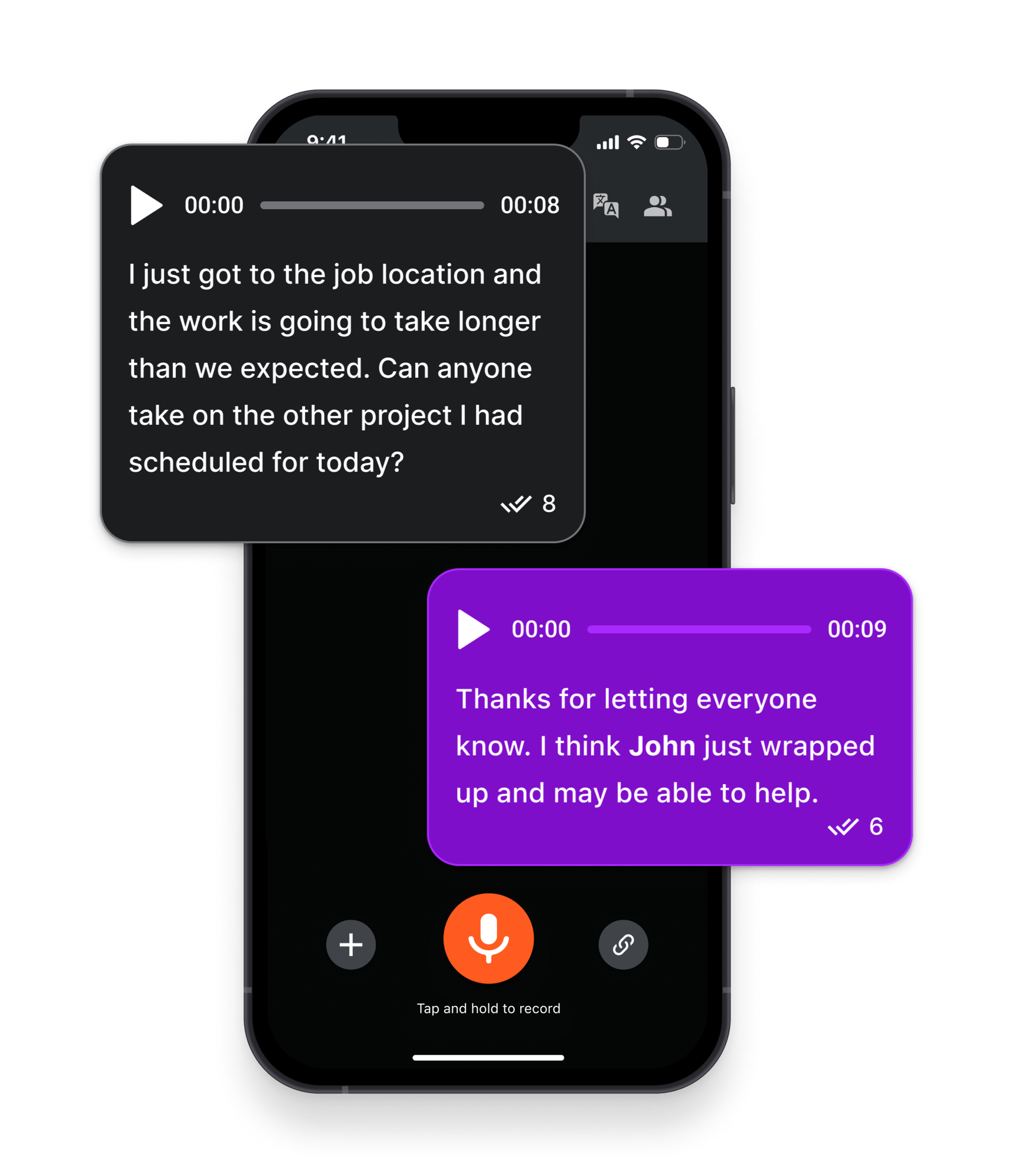 Have a record of all communications
Many employees default to using text messages and phone calls to communicate day-to-day. Whether you are a franchise owner, general manager, or operator, this can create compliance issues for your business.

Our platform enables you to have visibility into day-to-day team conversations and provides confirmation of who listened to each message. You can create teams for different franchises, jobs, crews, and more.
Create a knowledge archive.
As older generations retire, it can be challenging to attract younger generations to a trades career. To excite your existing employees and younger generations, you need to create robust and rewarding training programs.

With Chat, you can catalog your team's field experience through short voice messages or podcast style interviews. And each message is transcribed and translated allowing you to instantly share important information across multiple languages or dialects.
Ready to
empower

your team?