CONSTRUCTION
Deploy safety briefings and trainings, manage projects, and solve problems in real-time.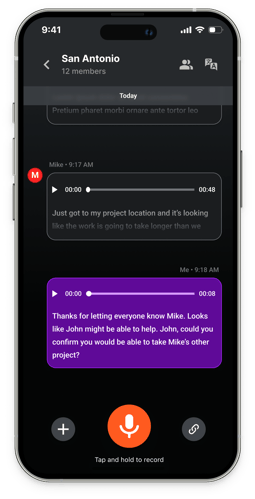 Leverage a platform that enables communication anywhere and anytime.
Sharing safety briefings and policies with distributed construction teams is difficult and time-consuming. Instead of pulling your team off a site, allow them to listen in during their downtime or when working with hands free technology.
And unlike text-based communication, voice messages convey tone, emphasis, and context, reducing the chances of misinterpretation or confusion.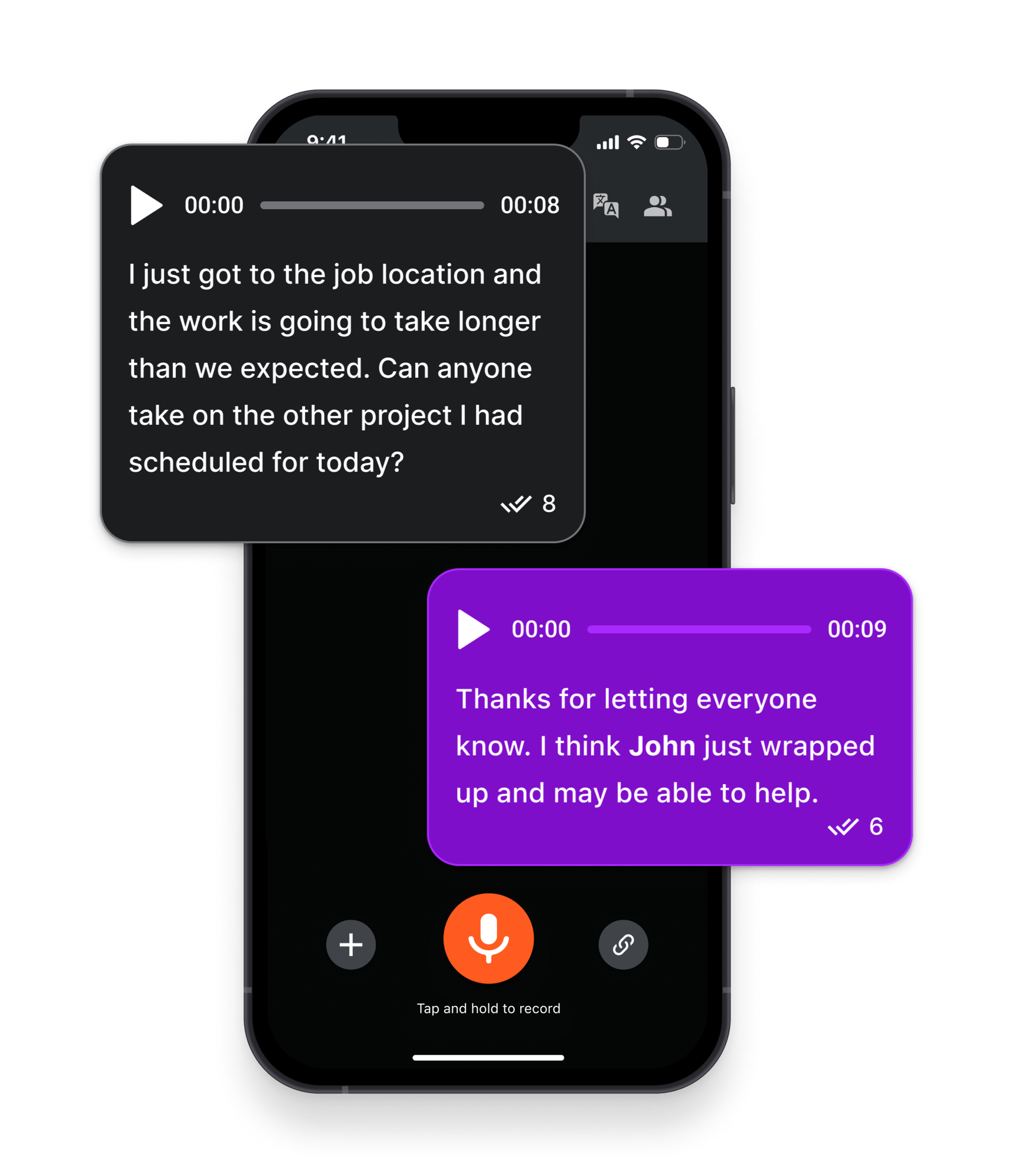 Create project efficiencies by ensuring everyone is in the know and has the details.
Managing multiple teams, sub-contractors, and stakeholders through phone calls and in-person meetings can quickly lead to information loss. Chat by Storyboard provides instant and secure communication and maintains a record of instructions, discussions or decisions, which can be easily referenced in the event of disputes or disagreements.
Empower your team to solve problems in
real-time.
As questions and urgent issues arise, enable your team to reach project managers, supervisors, and subject matter experts to quickly collaborate on solutions.
By using voice messages with transcription, you can share complex details and instructions that individuals can either listen to or read. And with Chat by Storyboard, this information can be translated into 8 different dialects or languages depending on your employees needs.
Ready to
empower

your team?